The Head of Marketing at Serene Insurance, Mrs. Eugenia Egyiri–Tettey has said that the company has been committed and focused on timely claim payments.
According to her, the company is staying true to its word in delivering unprecedented and prompt claims payment.
"At Serene Insurance, we are motivated by the truism that a satisfied customer is the best business strategy of all. This is why we have been committed and focused on timely claim payments, staying true to our word in delivering unprecedented and prompt claim payments," Mrs. Egyiri–Tettey said.
Mrs. Agyire-Tetteh made the comment when Serene Insurance, a member of the First Sky Group was recognized as the fastest growing insurance company.
The award was presented at the Ghana Insurance Awards held in Accra.
Mrs. Eugenia Egyiri–Tettey noted that Serene Insurance has, since its inception, partnered with credible international and local insurance brands in the support of the company's operation in providing other layers of protection for policyholders as a demonstration of commitment to safeguarding customer interest.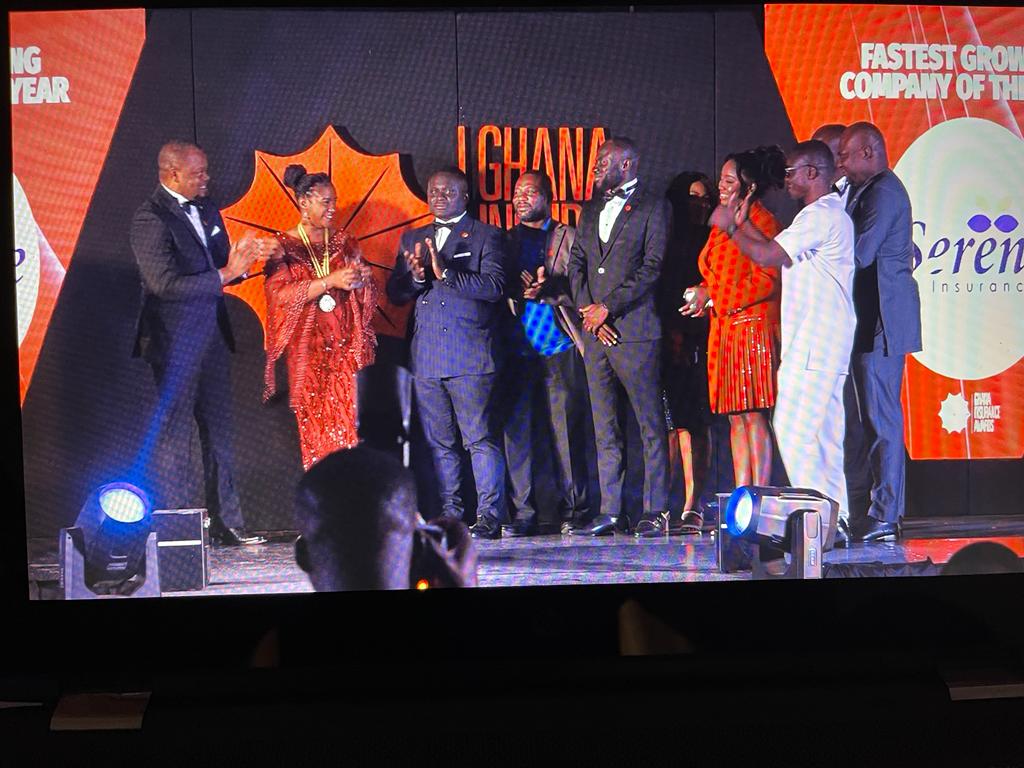 She noted that Serene Insurance has demonstrated strong growth in key financial metrics across its various business segments as it recorded about GHC43.3m in gross written premiums for the 2021 financial year, representing 50% increase as against GHC21 .7m in 2020.
"The Serene Insurances aggressive agency network expansion of over 200 active agents across the country, unrivalled customer service, strong financial base, being one of the well capitalized players in the industry and inclusive product penetration into the insurance market among other innovations, has positioned it as the new face of insurance in Ghana in a space  of four years," she added.
The Chief Executive Officer of the Xodus Communications, organizers of the awards, Mr. Richard Abbey said his organization, in collaboration with industry players, aims at promoting higher standards and excellence.
General Manager of Serene Insurance, Mr. Micheal Agbleke noted that the recognition came in good time and puts the company in high esteem, adding that it helps serve as a constant reminder for the company to strive towards deepening its efforts in creating value for all stakeholders.
"We still remain focused on being the preferred insurance partner and institution of choice for our staff, shareholders and customers", Mr. Agbleke noted in appreciation to all stakeholders.
The Chief Executive Officer of the National Health Insurance Authority, Dr. Benard Okoe Boye praised the winners and nominees for their hard work and dedication towards excellence in the industry.
The Ghana Insurance Awards is a trademark owned by Xodus Communications Limited organizers of Forty under 40 Ghana, Forty under 40 Africa, Ghana Oil and Gas Awards, Ghana Manufacturing Awards and Ghana Auto Awards.
The recognition comes on the back of the privileged reputation Serene Insurance has built as a provider of reliable and cost effective insurance products and services that address the needs of the insuring public.