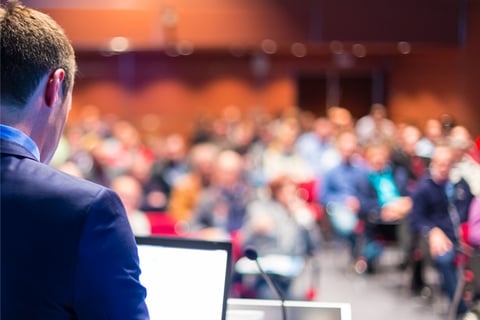 Create opportunities to grow and improve your business by attending the Target Markets Program Administrators Association 22nd Annual Summit.
Expect access to 70+ program carriers including London Markets, premier service providers, reinsurance support, program development and distribution resources, and networking opportunities with more than 1000 program professionals.
"Despite the challenges of the past few years, new program businesses and capacity is continually entering the space," said Ray Scotto, TMPAA Executive Director. "The last program business study conducted by the Target Markets Program Administrators Association (TMPAA), and its partner Advisen/Zywave, pegged program business premium for 2020 at $53.8 billion. We expect that number is now approaching $70 billion. As the only industry group focused on programs, TMPAA membership and meeting attendance is a great barometer of the energy in this segment."
The Association now has more than 600 total members including roughly 370 program administrators, 80 carriers and 150 service providers.
"Our Mid-Year Meeting in May was the largest event to date, and the Summit is expected to draw over 1,100 program business professionals," Scotto added. "The keynote speakers and presentations slated for the 22nd Annual Summit this October will be exceptional, but at its core, our events are designed to generate program business opportunities for all attendees. It is always our goal to ensure our members get a return on their TMPAA investment."
The 22nd Annual TMPAA Summit will be held from October 17 to 19. To view the full event agenda, click here.