Allstate Canada has honoured Alexis Duncan with its 2022 National Community Hero Award. The award, now in its eighth year, recognizes employees who are dedicated to community outreach, service, and volunteerism.
Speaking to Insurance Business, Duncan shared that her love for volunteering and charity work spans decades. "I've always had excessive sympathy for the less fortunate. Poverty does exist around the world. But there's such a huge need, especially since the pandemic, to give back and help the community," she recalled.
Read more: The Co-operators raises over $140,000 in annual charity golf tournament
The Burlington-based agent has supported a vast array of local organizations through the years, including Halton Food 4 Kids, Halton Women's Place, Habitat for Humanity, Canadian Blood Services, Compass Food Banks, The Gift of Giving Back and the Meal Bag Program. While this is her first time being recognized as the national recipient of this award, Duncan was nominated by her peers three years in a row and receiving a Regional Community Hero Award in 2020.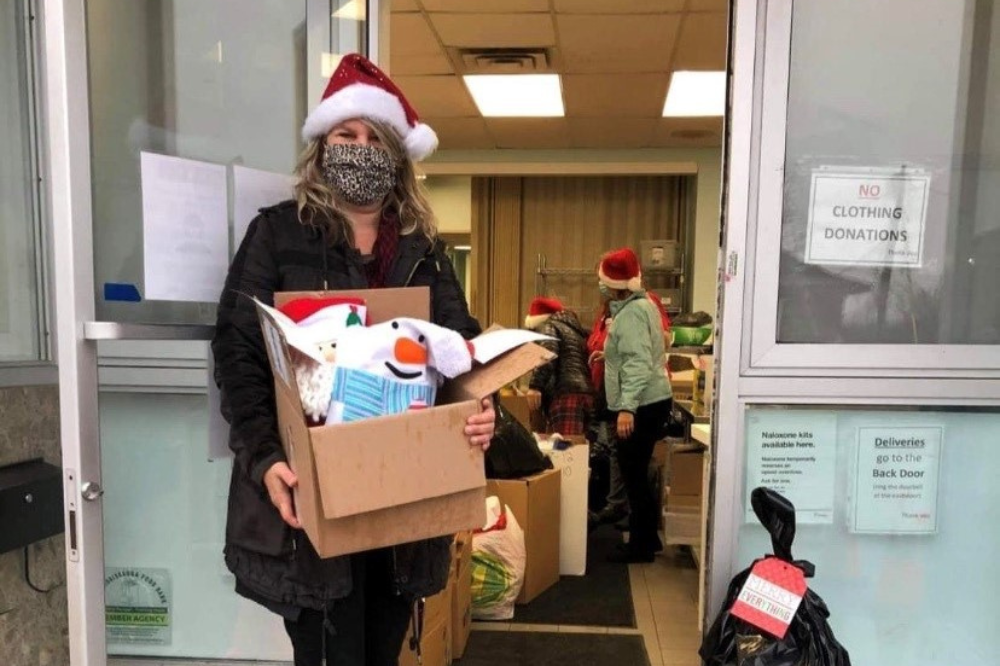 "I'm passionate about being a positive role model in the community, especially when it comes to children," explained Duncan, whose daughter and granddaughter are also active volunteers in their community. "I feel that when children watch you give, they will grow up knowing that giving back is the right thing to do."
Duncan's agency also received a $10,000 grant from Allstate Canada Group (ACG) last year. The funds were donated to The Gift of Giving Back, a food drive that empowers youth to give back to their communities.
When asked why she gives her time and energy to such a vast array of causes, Duncan said: "Most of the causes all go hand in hand. Even before the pandemic, there was such a demand for aid from the food bank from families who can't afford take care of their children."
Duncan is passionate about using social media to widen her circle of giving. "I like to share on social media platforms because it creates engagement and awareness across the community. Hopefully, other people will reach out to me and say they would like to participate as well," she said.
For the business development agent, no act of giving is too big or too small if it reaches people in need. Duncan said one of the most memorable charity projects was a personal fundraiser she began through Facebook a few years ago.
"I raised $3,000 through my Facebook account. Friends, family members, neighbours, and customers all helped me reach that amount. I went to the local dollar stores and built 100 Christmas stockings for the campus food bank," she shared.
With the help of a women's charity group, Duncan created 300 stockings filled with warm gloves, socks, hats, toiletries, and Christmas treats for less-fortunate children. "When the holiday comes around, I always feel sad for the kids that don't have anything on Christmas morning," Duncan added.
Read more: What it takes for insurance companies to be a good corporate citizen
In its announcement, Allstate Canada said it was "committed to fostering an environment of inclusion, involvement and empowerment" and expressed pride in empowering and enabling its employees to give back. ACG and its employees donated more than $1 million to charity organizations last year. Among the major organizations that ACG supports are Habitat for Humanity, The Shoebox Project for Women, Old Brewery Mission, and Inclusion Canada.
Juggling a career as an insurance professional and one's personal commitments and home life demands with volunteering can seem like a tall task for many. But Duncan encourages others to volunteer what time they can.
"If everybody took a day or even a little bit of time, it would all add up to a greater world," she told Insurance Business. "[Volunteering] doesn't take long to do, and it adds up over time, and then you have a lot more to give as a collective."